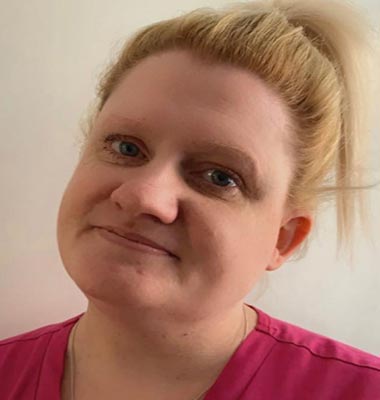 Karen Brewster
GDC no: 123525
Karen is our Head Nurse and Decontamination Lead, she oversees all compliance relating to cross-infection control, decontamination validation and policies. She is Danni's Fire Safety and Safeguarding Children and Vulnerable Adults Deputy.
She began nursing in 1997 and registered as a Dental Care Professional in 2008. Having worked as an Orthodontic nurse for two years, Karen has developed a keen interest in this aspect of Dentistry and enjoys continuing to be involved in the Short Term Orthodontics (Invisalign & QST) we offer at the Practice.
Karen has a kind and caring nature offering support to particularly anxious patients.
During her spare time Karen enjoys horse riding and listening to music.